After years of complaints regarding hearing loss among active-duty military members and veterans, manufacturer 3M is facing numerous lawsuits. The company's defective earplugs are linked to serious cases of hearing loss and tinnitus. Our mass tort lawyers are working tirelessly to help victims hold 3M accountable. 
The allegations against 3M are not new. The company has already paid out a settlement to the United States government based on providing defective earplugs to various branches of the armed services. This outcome only increased the number of 3M earplug hearing loss lawsuits. If you were injured because of 3M earplugs, you may be able to recover compensation. 
Recent Updates on the Case Against 3M
On June 26, 2023, one of the major roadblocks for plaintiffs in 3M military earplug lawsuits was resolved in federal bankruptcy court. KDVR News reports that the stay on litigation in 3M's bankruptcy proceedings was lifted after it was determined by the court that the company did not qualify for Chapter 11 protection. 
3M subsidiary Aero Technologies—which is the company responsible for these earplugs—sought to avoid these legal claims by filing for bankruptcy in 2022. The company hoped that they could resolve the claims in bankruptcy proceedings instead of through litigation, which could have potentially cost plaintiffs a significant amount. 
The failure of the bankruptcy tactic is important, as most of the bellwether trials have gone against 3M. Before the bankruptcy filing, plaintiffs had won 10 out of 16 trials, securing damages totaling more than $265 million. This decision should pave the way for litigation to resume. 
Why Is 3M Facing Lawsuits?
3M is facing lawsuits because there have been numerous reports of hearing loss, tinnitus, and deafness from military service members and veterans. Dual-sided Combat Arms earplugs manufactured by 3M were designed to provide hearing protection on the battlefield. Unfortunately, it appears that design flaws resulted in a defective product that led to serious hearing loss. 
The major issue with the Combat Arms earplugs is the design itself. For many people, these earplugs were too short to be inserted properly into the ear canal. This results in the earplugs frequently losing their seal. If the earplugs are not sealed snugly into the canal, they offer little protection for the wearer. 
In combat, military service members are exposed to a wide range of loud noises related to firearms, heavy machinery, equipment, and explosions. Without adequate protection, these noises can result in hearing loss. 
Federal Government Lawsuit Against 3M
As a victim of hearing loss because of 3M's earplugs, you have the right to pursue a lawsuit against the company for your hearing loss. However, the first lawsuit related to these defective earplugs was filed by the federal government. In July 2018, 3M settled a lawsuit with the federal government over a False Claims Act case related to the defective nature of their Combat Arms earplugs. This settlement totaled $9.1 million. 
This settlement was paid to the government based on those false claims and was not related to injuries to specific veterans. Under the terms of the settlement, 3M did not admit any liability in any of the personal injury cases filed against them. However, this case was the first indication that 3M recognized the case against them was strong. 
Who Can File a 3M Lawsuit?
There are limitations on the parties that can file a lawsuit against 3M over hearing loss claims. However, the number of potential plaintiffs is significant. 3M earplugs were standard issue for most people serving in the U.S. military from 2003 until 2015. 
Because of the discontinuation of the earplugs in recent years, plaintiffs must have spent some time in the active duty military between 2003 and 2015. In addition to serving during that period, they must also have been in active combat where the use of these earplugs was necessary. 
It is important to show that any plaintiffs used 3M Combat Arms earplugs during combat. While 3M provided the vast majority of earplugs in the military, anyone using a different brand will not qualify for compensation. 
There is also a medical component to these qualifications. To qualify for damages, the plaintiff must be able to show a diagnosis of hearing issues within two years of their discharge from the armed services. This could include hearing loss, deafness, or tinnitus. 
Injuries Associated With 3M Earplug Use in Combat
The loud noises that are common on the battlefield can cause lasting, major harm to an individual's hearing. This harm could take different forms depending on the extent of exposure to loud noises. At Van Law, our team could help you pursue fair compensation based on both your hearing loss and tinnitus claims. 
What Is Hearing Loss?
There are several symptoms associated with hearing loss. In some cases, victims suffer partial hearing loss, while others suffer permanent deafness. In either case, hearing loss can impact the ability to enjoy day-to-day life while eventually requiring the use of hearing aid devices. 
What Is Tinnitus?
Tinnitus is the sensation of ringing, roaring, buzzing, or hissing sounds when there is no external source. These noises result from a combination of auditory and neurological conditions brought on by loud noises. 
Tinnitus can occur as the result of exposure to a single, piercing sound. Alternatively, it can be caused by sound exposure that accumulates over time. 
Talk to an Attorney About Filing a 3M Earplug Hearing Loss Lawsuit
The prospect of suing a major company like 3M might seem overwhelming. Thankfully, the team at Van Law is here to guide you step-by-step through the litigation process. You deserve compensation based on your hearing loss, and we are here to help you get it. 
Relying on the guidance of an experienced attorney means that the stress of pursuing litigation can come off your shoulders. Contact us right away for a free consultation with Van Law's premier legal team. 
Client Testimonials
These guys are amazing. Helped me throughout the process. Always there when I need help. Inititailly called a law firm (the one that has lots of ads on the radio), but they declined my case. Van Law Firm accepted my case without a second thought! Kudos to Daniel, my case manager, and Amanda who expedited my payment process. Highly recommended.
Milby Mags
Got in an accident at the beginning of the year and they have been awesome, especially with it being my first accident and me being like this. They have been very communicated, stayed in contact with me the whole time, giving me updates when there were any and even when there weren't and answered any question I had. I would recommend them to anyone. Everyone I have talked to there has been very friendly. I would give them a 10 out of 10.
Ethan Gullet
They made sure that my insurance company covered what I paid for them to which included the gap for my car that was totaled. My medical costs were taken care of and reduced substantially so I was able to get more on my settlement. My case manager, Will Garcia, was always helpful in assisting me and answering any questions I had. They really did an amazing job with my case. I would definitely recommend them to anyone in need of this type of legal help. Most lawyers do not help you with the recovery of the car and rental etc. They are amazing.
Teresa Cuthbertson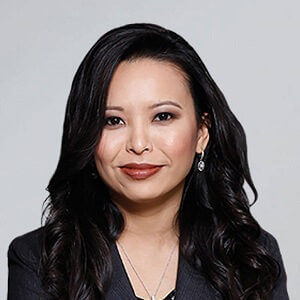 Have you been injured? We can help.
Fill out the form below, and we will get back to you very soon.