Gastric cancer, bladder cancer, and liver cancer are some of the forms of cancer caused by Zantac. Zantac and other ranitidine-based antacid drugs have long been some of the most-prescribed drugs on the entire pharmaceutical market. For decades, manufacturers have raked in billions of dollars as thousands of new prescriptions are written each year.
However, scientists and researchers have found evidence that connects ranitidine-based drugs such as Zantac to numerous forms of cancer throughout the body. This is due to the presence of a carcinogenic chemical known as NDMA–as the drug sits on shelves, it decomposes, leaving behind large amounts of NDMA which users then ingest on a daily basis.
While research is still ongoing, lawsuits and injury claims have piled up ever since the U.S. Food and Drug Administration (FDA) formally recalled ranitidine-based products on April 1, 2020. Manufacturers have argued that the cancers are largely attributable to environmental and lifestyle factors, but Zantac attorneys, such as those from Van Law Firm, are working to hold them accountable for the damages they've caused for many years.
Various Cancers That Have Been Linked to Zantac
Zantac is a gastrointestinal medication, so it's easy to see why it might affect a large number of our internal organs and systems. The most common forms of cancer that are being attributed to ranitidine use include:
Stomach (gastric) cancers
Colorectal cancer
Esophageal cancer
Bladder cancer
Prostate cancer
Liver cancer
Kidney cancer
Other claims also include breast, ovarian, thyroid, colon, testicular, and pancreatic cancers.
In recent years, there have been numerous studies published that suggest that ranitidine is highly associated with several forms of cancer. Two popular examples are a 2004 study from the National Cancer Institute and another from Stanford University in 2016 that highlight the damage ranitidine can do to the bladder and nearby organs, specifically the formation of bladder cancer.
Another study from the Sloan Kettering Cancer Center suggested that ranitidine vastly increases the risk of kidney, breast, testicular, and thyroid cancers.
For a free legal consultation, call (725) 900-9000
How a Zantac Lawyer Can Help Your Case
If you have taken Zantac and received a cancer diagnosis, there may be a link between the drug and your health. Proving that there is a link between your diagnosis and Zantac intake could depend on how often you took the drug, among other factors.
You must be able to prove that there is a link between your cancer and Zantac. A Zantac lawyer from our firm will help you build your case if you believe your cancer was caused because of Zantac.
Our Zantac attorney will:
Gather evidence supporting your claim that Zantac was the cause of your cancer
Help you file a lawsuit
Determine the total cost of your losses to get you the compensation you need
Defend you in legal proceedings
Answer any questions you have about your Zantac case
You may have taken Zantac but have not received a cancer diagnosis. If this is the case, a lawyer from our firm can explain your legal options. It's possible that you can take legal action because of the risk Zantac presented. We will review the details of your case with you.
Questions? Contact Van Law's Zantac Attorneys Right Away
If you have further questions about the potentially deadly side effects of using Zantac, or would like to schedule an appointment with trusted Zantac attorneys, please contact Van Law Firm as soon as possible.
We have the experience and the resources to handle any claim effectively, and with over $50 million recovered to date, we are well-versed in helping our clients reach fair settlements. Call the location nearest you now for more information.
Client Testimonials
My experience with this firm was great. I worked with Yesenia who kept me updated every step of the way and answered questions I had and they was a lot. Helped make sure my daughter was included as well.
Mary Turner
This was the best law firm experience I have ever had in my life and I have had several. Van Law Firm is the best in Vegas and the only law firm I will ever use.
Jackin Ralph
I want to thank Van Law Firm for the hard work and dedication they put into my case. My case manager Norma was great and explained everything in detail and answered any questions I had.
Darla Storm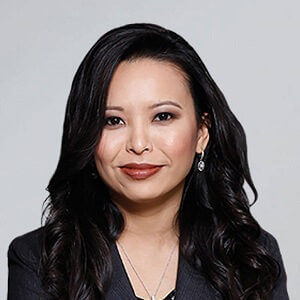 Have you been injured? We can help.
Fill out the form below, and we will get back to you very soon.