For years, U.S. military service personnel and veterans have lived with severe hearing issues—including tinnitus—after using 3M combat earplugs during active duty. These Combat Arms, Version 2 earplugs (CAEv2 earplugs) were supposed to protect their hearing and shield them from the loud noises service members regularly encounter. Unfortunately, these earplugs did not meet expectations.
Instead of protecting service members' hearing, the 3M earplugs did not fit perfectly into an individual's ear. As a result, they did not form a seal and could not provide thorough auditory protection.
Many active and former service members report hearing loss after using these defective earplugs. Hundreds are also pursuing compensation for their injuries.
While litigation is ongoing, it is challenging to say what the average payout is per person for a 3M earplug lawsuit. However, awards in past cases could offer an idea of possible financial outcomes. Working with a mass tort attorney on your case can also give you an idea of what to expect if you file a 3M earplug lawsuit.
Some 3M Earplug Lawsuits Have Been Awarded Millions
While hundreds of plaintiffs have filed lawsuits related to 3M's Combat Arms earplugs, most still work their way through the court system. For that reason, limited information on the average value of these cases is limited.
Plaintiffs in at least two cases have been awarded millions. Per The New York Times, U.S. veterans William Wayman and Ronald Sloan were collectively awarded $110 million in January 2022. Each was awarded $15 million in compensatory damages and $40 million in punitive damages against 3M.
In another case, a jury awarded $22.5 million to U.S. veteran Theodore Finley, who claimed 3M's defective earplugs led to his hearing loss and tinnitus, as Stars and Stripes reports. Unfortunately, there is no way to know if these settlement amounts represent the average settlement that will ultimately be paid out on these claims.
For a free legal consultation, call (725) 900-9000
Factors That Could Affect Your Settlement Amount
While there is no way to predict with certainty what an injury case might be worth, it is important to remember that various factors can determine the likelihood of a settlement. Given these factors, no attorney can promise a specific outcome to service members and veterans suffering from tinnitus and other conditions after using 3M earplugs.
Whether a global settlement occurs in these cases is still being determined. While 3M may reach an agreement on these claims, that has yet to happen. If it does, the settlement amount will determine in part what each plaintiff receives. In addition to the total amount of any settlement, individual factors could increase its value in your case. Specifically, the severity of your injuries will play a significant role in determining your settlement amount. The more serious your injuries, the more you can recover.
Your settlement amount is about more than the extent of your injuries. If you recover a monetary award in your case, it will be based on the evidence you use to prove your compensatory damages. These losses could go beyond the cost of your medical care.
What Compensation Does a 3M Earplug Settlement Include?
An important factor in determining the payout for a 3M earplug claim is determining the specific damages a plaintiff suffered. These losses generally fall into two categories: economic and non-economic losses.
Economic Damages
When pursuing economic damages, you seek compensation for the out-of-pocket losses caused by dangerous or defective earplugs. If your case is successful, you could recover monetary damages, such as medical treatment costs, lost income, and other related damages.
Non-Economic Damages
Your non-economic losses are unrelated to the financial expenses you incurred. Instead, these damages address the subjective losses you experienced physically and emotionally. You might be able to recover these damages despite their subjective nature.
Pain and suffering is the most notable type of non-economic loss. A product liability lawyer can build a case to show how hearing loss and other injuries related to using 3M's defective combat earplugs affected your quality of life.
Punitive Damages
It might also be possible to recover punitive damages against 3M based on the injuries you suffered from their combat earplugs. The purpose of punitive damages is to punish 3M for its carelessness that injured service members.
There is no guarantee that a court or jury will award punitive damages, even in cases where the jury rules in favor of the plaintiff. Your attorney could advocate for an award of punitive damages should the case go to trial.
Click to contact our personal injury lawyers today
Our 3M Earplugs Attorney Can Lead Your Case
Our attorneys can evaluate every aspect of your 3M earplug injury claim to determine your case's worth.
This process goes beyond speculating about average settlement amounts or reviewing details in other cases. By carefully evaluating your injury, we could give you an idea of a possible settlement amount. This includes assessing the total value of your losses due to the hearing damage you suffered after using defective earplugs.
You can get answers about what your case might be worth before trial. During a free consultation with our team, you could learn more about your legal options and how an attorney can work on your behalf.
Complete a Free Case Evaluation form now
Call Us Today About a 3M Earplug Injury Lawsuit
Pursuing justice against 3M for the harm their earplugs have caused can take time. However, a straightforward approach in your case might provide you with a viable path to financial compensation that could help you rebuild your life and restore your health. The personal injury attorneys at Van Law could review all the details of your case and help you understand what you might be entitled to recover.
Reach out to Van Law now for a free consultation, but don't wait too long. Your time is running out! Call us today, and let us fight for you to earn the compensation you deserve.
Client Testimonials
These guys are amazing. Helped me throughout the process. Always there when I need help. Inititailly called a law firm (the one that has lots of ads on the radio), but they declined my case. Van Law Firm accepted my case without a second thought! Kudos to Daniel, my case manager, and Amanda who expedited my payment process. Highly recommended.
Milby Mags
Got in an accident at the beginning of the year and they have been awesome, especially with it being my first accident and me being like this. They have been very communicated, stayed in contact with me the whole time, giving me updates when there were any and even when there weren't and answered any question I had. I would recommend them to anyone. Everyone I have talked to there has been very friendly. I would give them a 10 out of 10.
Ethan Gullet
They made sure that my insurance company covered what I paid for them to which included the gap for my car that was totaled. My medical costs were taken care of and reduced substantially so I was able to get more on my settlement. My case manager, Will Garcia, was always helpful in assisting me and answering any questions I had. They really did an amazing job with my case. I would definitely recommend them to anyone in need of this type of legal help. Most lawyers do not help you with the recovery of the car and rental etc. They are amazing.
Teresa Cuthbertson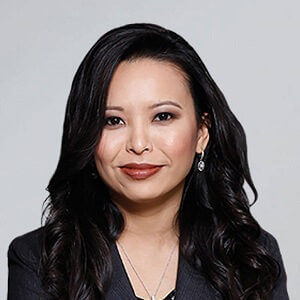 Have you been injured? We can help.
Fill out the form below, and we will get back to you very soon.