The 3M earplug lawsuit statute of limitations is different in each state, but it is usually a few years. If you want to file or join a mass tort lawsuit against 3M for selling faulty earplugs, you have a limited time to do so.
If you miss your state's deadline, you could be barred from ever recovering compensation. You may want to consult with a local law firm to find out what the laws are in your area.
How Long Is the Statute of Limitations?
Each state sets its own deadlines for when a person can file a product liability or personal injury case. In Nevada, for example, NRS§  11.190(4)(e) sets the limit at two years. In other states, the limit may be as short as one year or as long as four or five years.
If you are unsure of when your state's statute of limitations is, feel free to consult with a product liability attorney in your area. They can tell you:
If you still have time to file a case
If your case is strong enough to file
What steps you can take to file and strengthen your case
If any other laws affect when you can file
Statutes of limitations and related laws often change. Your attorney will be familiar with the most recent iterations of the relevant statutes.
What If You Miss the Statute of Limitations?
Usually, cases filed after the statute of limitations ends will be rejected by the court. However, there may be exceptions if, for example, you can persuade a judge that you had good reason for missing the deadline (e.g., that you had no way of knowing the earplugs caused your hearing loss until after the statute expired).
A product liability attorney will know what exceptions, if any, exist according to your state's laws. Even if you suspect that the statute of limitations has already passed in your case, it may benefit you to consult one of these lawyers, as you may still have a chance to collect damages.
For a free legal consultation, call (725) 900-9000
Which Statute of Limitations Governs Your Case?
The crux of the 3M earplug lawsuits is that 3M, the corporation that manufactured the earplugs, lied about their product's capabilities. Though they promised that their earplugs provided effective protection against loud sounds, thousands of military veterans who used them subsequently suffered irreparable hearing loss.
The cases against 3M are therefore categorized as product liability lawsuits. In product liability cases, plaintiffs allege that:
The product manufacturer had a responsibility to protect customers by building and advertising their products responsibly
The manufacturer failed in this duty by using defective materials, making false claims, and/or concealing information about their product's faults
The manufacturer's negligence caused physical, emotional, and financial harm to the people who used their product
Your state's product liability statute of limitations most likely governs the 3M earplug lawsuit statute of limitations that you must adhere to. If your state does not have a statute dedicated to product liability cases, your state's general personal injury statute might apply instead.
How do You File a 3M Earplug Lawsuit?
If you want to sue 3M for causing your hearing loss, your first step is to determine your state's statute of limitations and find out if your case still falls within it. A local law firm can provide you with this information. Many will do so over the phone for free.
Assuming that you have time to file a case, your next step should be to find the right law firm to represent you. Having a lawyer file your case on your behalf offers numerous benefits, including:
Taking the burden of dealing with other lawyers, the defendant, the court, and a complex legal system off your shoulders
Giving you more time to focus on getting medical treatment and figuring out where you want your life to go from here
Helping to direct your lawsuit by advising you about how and when to file, and when to accept a settlement (if offered)
Allowing you to live your life during the months and years that your case moves through the legal system, rather than having to devote all your attention to legal matters
Steps Your Attorney Can Take to Build Your 3M Lawsuit
Your lawsuit may require the following steps, all of which your attorney can complete for you:
Deciding whether or not you should join a mass tort with others who suffered similar harm
Building up your casefile with evidence from many sources, including your testimony, your medical records, 3M's records, and expert testimony
Calculating how much money you should ask as reimbursement for your financial, physical, and psychological losses
Filing your case with the appropriate court and notifying all other involved parties about your lawsuit
Negotiating hard for a fair settlement from 3M based on all you have lost and expect to lose
Taking your case to trial and arguing for you in the courtroom, if 3M decides not to settle your case
Communicating with 3M and the court on your behalf
Keeping you updated on what the other parties have to say and on how your case is going
Answering every question you have about the case, the statute of limitations, the settlement agreement, and even the law firm's services and pay structure
Even if you know that hundreds of thousands of other veterans are going through the same thing you are, it is easy to feel alone and confused after finding out that 3M earplugs may have caused your hearing trouble.
A law firm can be there for you in your hour of need. Your product liability attorney would make sure you understand your rights and help you to take appropriate action against 3M.
Click to contact our personal injury lawyers today
You Can Start an Earplug Lawsuit Today With Van Law
When you are ready to begin exploring your legal options, Van Law wants to be there to help you. Contact us today to find out if your case still falls within the 3M earplug lawsuit statute of limitations. We charge no attorney's fees upfront, and the initial consultation is always free. Don't wait too long, and call us today!
Client Testimonials
These guys are amazing. Helped me throughout the process. Always there when I need help. Inititailly called a law firm (the one that has lots of ads on the radio), but they declined my case. Van Law Firm accepted my case without a second thought! Kudos to Daniel, my case manager, and Amanda who expedited my payment process. Highly recommended.
Milby Mags
Got in an accident at the beginning of the year and they have been awesome, especially with it being my first accident and me being like this. They have been very communicated, stayed in contact with me the whole time, giving me updates when there were any and even when there weren't and answered any question I had. I would recommend them to anyone. Everyone I have talked to there has been very friendly. I would give them a 10 out of 10.
Ethan Gullet
They made sure that my insurance company covered what I paid for them to which included the gap for my car that was totaled. My medical costs were taken care of and reduced substantially so I was able to get more on my settlement. My case manager, Will Garcia, was always helpful in assisting me and answering any questions I had. They really did an amazing job with my case. I would definitely recommend them to anyone in need of this type of legal help. Most lawyers do not help you with the recovery of the car and rental etc. They are amazing.
Teresa Cuthbertson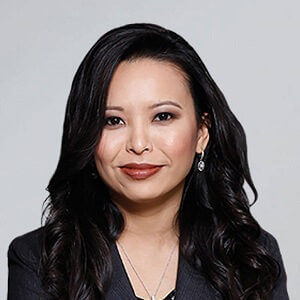 Have you been injured? We can help.
Fill out the form below, and we will get back to you very soon.