Have You Been Injured in a Tacoma Car Accident?
Car accidents are normal occurrences all over the U.S., but unfortunately, the constant wet weather of the Pacific Northwest makes Tacoma residents especially vulnerable to a crash. The good news for accident victims is that they have the best car accident lawyers in Washington standing by, ready to help. Van Law Firm has been protecting the rights of injured Washingtonians for nearly ten years now, and with over $50 million recovered so far, we don't plan on slowing down anytime soon.
When we accept a case, we dedicate the appropriate amount of time and resources needed to achieve a favorable outcome. No matter who is responsible for paying your compensation, be it an individual driver, an insurance company, or a business, we will hold them accountable.
For a free legal consultation with a car accidents lawyer serving Tacoma, call (725) 900-9000
A Quality Car Accident Lawyer Brings Peace of Mind
An auto accident claim is not a stress-free ordeal. Oftentimes, the outcome of your case will have a substantial impact on your life moving forward, so it's important to retain a trusted car accident lawyer. They will preserve the proper evidence, hire experts if needed, and negotiate with opposing parties on your behalf. Essentially, the biggest advantage of hiring a lawyer –especially one from Van Law Firm– is the peace of mind it affords you. Simply give us the details, and we'll get to work while you focus on your family and your health.
We Can Investigate and Gather Evidence
One of the ways we can help with the legal process is by conducting an independent investigation and gathering evidence to support your case. We may use a variety of documentation, such as a police report, traffic camera footage, and medical bills, to show what caused or contributed to the accident. This is why it is important to seek medical care after a car accident. Our personal injury attorneys in Las Vegas can use your doctor's testimony to fight for fair compensation.
We Can Deal With the Insurance Companies
Our accident attorneys can handle all the paperwork and communications involved in your personal injury claim. It can be difficult to fight for a fair settlement, but with us on your side, we can negotiate for exactly what you deserve. Our personal injury lawyers can also take legal action if an insurer refuses to offer fair financial compensation.
Tacoma Car Accident Lawyer Near Me (725) 900-9000
Recovering Compensation for Our Car Accident Clients
Tracking expenses is one of the most important aspects of a car accident case, and costs start accumulating almost immediately. It is one of the first things we do when taking on a case because if the total is not diligently compiled, it will be picked apart by experienced insurance defense attorneys. Therefore, we take all of your costs into consideration, especially future costs if your injuries are severe enough to warrant constant attention. Similarly, if you have children or other dependents, we will account for the impact they've faced as well.
Formulating your damages is easy enough, but it all comes down to negotiations in the end. Potential clients should feel confident in the fact that we have our own in-house litigation team that has settled innumerable cases, including several successful trials. We will be sure to hold every party accountable for your injuries when it's time to pay.
Click to contact our Washington Car Accident Lawyers today
We Accept All Vehicle Cases, Not Just Car Accidents
Car accidents are definitely some of the most common vehicle cases we see, but they certainly aren't the only ones. Other vehicle crash cases we handle include:
Bicycle accidents
Boat accidents
Bus accidents
Taxi cab accidents
Rideshare accidents (Uber / Lyft)
Car accidents
Truck crashes
Drunk driving wrecks
Motorcycle accidents
Pedestrian accidents
Complete a Free Case Evaluation form now
Washington Car Accident Claimants Must Remember Comparative Fault
It's important to retain an attorney, but it's just as important to then give them as much information as possible. By doing so, you lower the chances of being caught off-guard, which is the worst possible scenario for a claimant to be in. One of the most important questions you can consider is whether or not you were partly at fault.
Washington state enforces a set of laws known as comparative fault. When your attorney asks about your level of fault, they are doing so because comparative fault allows for all parties to be assigned fault at the discretion of the court. So, if you were partly to blame, it will come out eventually, and it will have an impact on your settlement, as your end total will be deducted by any percentage of fault you are assigned. The party with the highest level of fault is then ineligible to recoup compensation, so it's best to be honest at the beginning.
Don't Wait Any Longer–Call VLF Today About Your Car Accident Case
When you're ready to take the first step toward getting compensation for your car accident injuries, give the trusted team of Tacoma car accident lawyers from Van Law Firm a call as soon as possible. Our legal team will do everything necessary to recover maximum compensation, up to and including a trial.
Client Testimonials
These guys are amazing. Helped me throughout the process. Always there when I need help. Inititailly called a law firm (the one that has lots of ads on the radio), but they declined my case. Van Law Firm accepted my case without a second thought! Kudos to Daniel, my case manager, and Amanda who expedited my payment process. Highly recommended.
Milby Mags
Got in an accident at the beginning of the year and they have been awesome, especially with it being my first accident and me being like this. They have been very communicated, stayed in contact with me the whole time, giving me updates when there were any and even when there weren't and answered any question I had. I would recommend them to anyone. Everyone I have talked to there has been very friendly. I would give them a 10 out of 10.
Ethan Gullet
They made sure that my insurance company covered what I paid for them to which included the gap for my car that was totaled. My medical costs were taken care of and reduced substantially so I was able to get more on my settlement. My case manager, Will Garcia, was always helpful in assisting me and answering any questions I had. They really did an amazing job with my case. I would definitely recommend them to anyone in need of this type of legal help. Most lawyers do not help you with the recovery of the car and rental etc. They are amazing.
Teresa Cuthbertson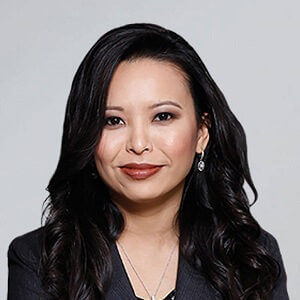 Have you been injured? We can help.
Fill out the form below, and we will get back to you very soon.