Car Accident Attorneys Dedicated to Helping Victims
There are very few events that can happen in a second and leave a lifelong impact, but an injury-inducing car accident is certainly one of them. The reckless or negligent behavior of other motorists can completely change your life, and not for the better. That being said, Washington motorists can travel with confidence knowing that Van Law Firm is available around the clock to help when disaster strikes. With over 500 5-star reviews, our dedicated team of car accident attorneys have cemented themselves as the best legal team in Washington, and we're always eager to defend that title.
We can recover compensation from any and all parties responsible for your damages, whether it be an individual driver, insurer, business, or government entity. After nearly ten years of consistent growth and results, there isn't any aspect of the claim process that we haven't experienced. Call our team of Washington car accident lawyers (360) 200-0000 to learn more about what we can do for you.
For a free legal consultation with a car accidents lawyer serving Washington, call (725) 900-9000
Benefits of Hiring a Car Accident Lawyer
We believe in transparency and open communication, so we make sure to explain to all potential clients that a car accident claim is a difficult undertaking. You will have to successfully prove negligence on behalf of the defendant, and if you try to do so on your own, you will likely walk away with significantly less than you would with the help of an experienced attorney. Statistics show that having legal help typically results in a much higher settlement.
When you retain a car accident lawyer in Washington state, you can focus on your recovery and other daily priorities. The peace of mind that a good attorney can provide is invaluable, and you will recover three times the amount you would otherwise, on average.
In addition, a car accident attorney will have knowledge of complex legal procedures, insurance policy legalese, and local civil laws, including rules regarding the statute of limitations. They will also manage numerous legal responsibilities on your behalf. This includes but is not limited to filing claims, handling paperwork, identifying and investigating liable parties, and securing evidence such as police reports, video, phone records, and witness testimonies.
A skilled car wreck lawyer will also know the schemes that insurance companies use to undervalue car accident claims. They will effectively counter these efforts and seek a fair settlement for your losses. If a suitable amount is not agreed to, an attorney will represent you in court to pursue maximum compensation from the at-fault party.
Let us evaluate your situation and determine the best path to take to help you achieve your goals. Give our auto accident lawyers a call today at (360) 200-0000.
Washington Car Accident Lawyer Near Me (725) 900-9000
Compensation: Assessing the Value of Your Losses
Accidents certainly vary in terms of scope and severity, but they are all expensive for injury victims. Having legal representation is the best way to recoup losses. Costs start piling up basically the moment after an accident occurs, especially with severe injuries. As the plaintiff, one of the most important aspects of a car accident lawsuit is a scrupulous account of expenses, as it will be dissected by both the courts and the opposition.The faster you retain legal services from a car accident attorney, the faster this will be managed.
We start tallying expenses as soon as we possibly can, so that when it comes time to formulate a settlement figure, we can do so quickly and accurately. This saves a lot of time and hassle in terms of negotiations, as a well-documented expense sheet is very difficult to dispute.
We also account for all the various types of compensation you may be eligible to receive. This includes income loss and future medical expenses if your injuries require ongoing medical care, as well as other non-economic damages such as loss of enjoyment or pain and suffering. In addition, if you are a parent or have dependents that rely on you, we will consider how big of an impact your injuries have had on them as well. The most severe cases may also receive punitive damages, which are additional fines administered to liable parties who have been especially reckless or negligent.
Negotiations will begin after we're confident that a favorable estimate has been tallied. Our in-house litigation team is also more than capable of winning a trial in court if a settlement cannot be reached. Not to mention, if multiple parties are found responsible, our legal team will be sure to recover from each liable party.
Click to contact our Car Accident Lawyers today
We Handle All Types of Motor Vehicle Accident Cases
If you're searching for an experienced car accident lawyer in Washington state, we are here to help you. No matter the type of car accident you have been involved in, having legal representation is a huge benefit. Before you go it alone, reach out to our team to see how we can help with your car accident claim. Examples of auto accident cases that we handle include, but are not limited to:
Drunk driving accident
Distracted driving accident
Speeding accident
Hit-and-run accident
Red light accident
Freeway merge accident
Rideshare accident (Uber/Lyft/taxi)
Improper lane change accident
Rear-end collision
Reckless or aggressive driving accident
Rollover accident
The actions of negligent drivers can have a significantly detrimental impact on others. In some cases, lifelong medical attention may be needed. Traffic accidents can cause a wide range of injuries, including back, neck, spinal cord, and traumatic brain injuries (TBI), among many other things. If you have been injured, you may be entitled to compensation for medical costs, emotional distress, and other damages.
We are available 24/7
Complete a Free Case Evaluation form now
Comparative Fault in Washington Car Accidents
Although retaining an attorney is important, being completely truthful with them is just as vital. If they ask you about your own level of fault, it's not meant to be an accusation. Instead, they are simply trying to prepare you for a set of laws you will encounter in Washington state known as comparative fault.
Under comparative fault, all parties may be found liable at the discretion of the court. Your "title" (plaintiff, defendant) does not change your potential liability, and any percentage of fault that is attributed to you will be redacted from your settlement in equal proportion. The last point to consider is that any party with over half (50 percent) of the blame will be barred from compensation in general. We ask that claimants be completely honest with us so that we may form the most effective argument possible based on the circumstances.
Because of comparative fault, it is even more important to have an experienced lawyer. A car accident attorney in Washington state will best know how to argue your case to get you fair compensation. This is especially true if the at-fault driver is denying guilt or stating that you are to blame. Having a legal team in your corner is vital in this situation.
Call the Best Car Accident Lawyers in Washington
When you're ready to hold the parties responsible for your injuries accountable, you will likely only have one shot to prove your case. Make it count and give Van Law Firm a call as soon as possible to get started on the path toward recovery and financial compensation. Our car accident attorneys in Washington have a strong track record of defending accident victims, and we're always ready to take on a new challenge. Call our auto accident attorneys at (360) 200-0000 for more information and a free consultation.
Client Testimonials
These guys are amazing. Helped me throughout the process. Always there when I need help. Inititailly called a law firm (the one that has lots of ads on the radio), but they declined my case. Van Law Firm accepted my case without a second thought! Kudos to Daniel, my case manager, and Amanda who expedited my payment process. Highly recommended.
Milby Mags
Got in an accident at the beginning of the year and they have been awesome, especially with it being my first accident and me being like this. They have been very communicated, stayed in contact with me the whole time, giving me updates when there were any and even when there weren't and answered any question I had. I would recommend them to anyone. Everyone I have talked to there has been very friendly. I would give them a 10 out of 10.
Ethan Gullet
They made sure that my insurance company covered what I paid for them to which included the gap for my car that was totaled. My medical costs were taken care of and reduced substantially so I was able to get more on my settlement. My case manager, Will Garcia, was always helpful in assisting me and answering any questions I had. They really did an amazing job with my case. I would definitely recommend them to anyone in need of this type of legal help. Most lawyers do not help you with the recovery of the car and rental etc. They are amazing.
Teresa Cuthbertson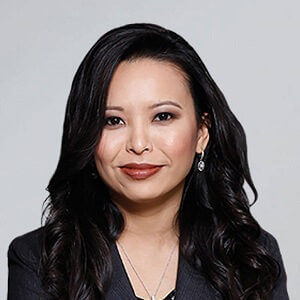 Have you been injured? We can help.
Fill out the form below, and we will get back to you very soon.